Because at Power Smart Windows and Doors we take care of you…
Offering you the BEST installed quality CSA and Energy Star approved Vinyl Thermal Windows, Entrance Doors and Patio Doors at AFFORDABLE VALUE PRICES!
With over 20 years experience in the replacement window and door industry we have designed a system, which is unique because you will always receive the best possible value pricing for quality windows, doors, patio doors and interior shutters without negotiating or haggling.
No longer do you have to be pressured by overbearing salespeople who pressure you to make a purchasing decision on the "same day"
---
You have made a decision to replace your home's windows and doors…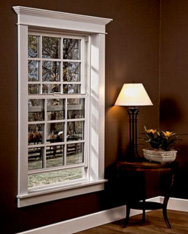 And you call a window and door company to set up an appointment for a sales representative to attend your home to present their products and prepare an estimate to you.
At this meeting the sales representative who probably works on commission may not even show you operating samples, will try their utmost to pressure you into placing an order on the same day.
This representative may have made unproductive sales calls before arriving at your home and could be desperate to make a sale. The more desperate the sales representative is to "close the sale", the more they will pressure you to make a purchasing decision.
The more pressure that the sales representative applies, the more you resist until you demand that this representative leave your home.
After this bad experience… do you want to go through this again with another company, which markets their products the same way?
Would you make a major purchasing decision without seeing an actual sample and only relying on the sales representative's word and brochures? For your sake, we certainly hope not!
After all, you probably didn't purchase your car without test driving it.
You should only have to replace your windows once… so make an educated decision
---

---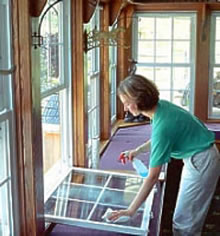 Frustrated… Our system is your answer!
At your convenience measure the window and door openings of your home.
Proceed to our online quotation form and after you have completed entering the data, submit your quotation request
Within 48 hours after receiving your quotation request we will email you a quotation based on your selected styles and measurements.
---
You Are Now Ready To Place An Order…
After receiving our quotation and you are ready to proceed with an order, our knowledgeable customer care representative will visit you and…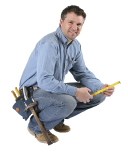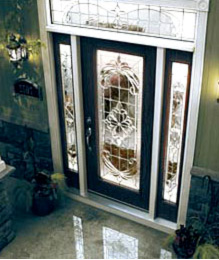 Will demonstrate actual operating samples of our windows to you, in the comfort of your home
Discuss the features and benefits of the different styles to determine what windows and doors best suit your needs
Re-measure the window and door openings
Answer any questions that you may have
Explain the installation process
Thereafter a formal order will be placed.
We want to be sure that you are fully satisfied…
Please remember that prior to signing an order you should fully understand the entire window and door replacement process and ask questions if there is anything that still needs explaining.
---
Our "Best Value" System Saves You Money, Because…
We only visit with prospective customers who are ready to make a purchasing decision because you already know the cost of the project
We reduce the amount of non-productive sales calls, which saves time and significantly reduces our operating and traveling costs… saving you money
We bring our showroom to you, which reduce our overhead costs resulting in savings, which are passed on to you.
PROCEED TO QUOTATION REQUEST »